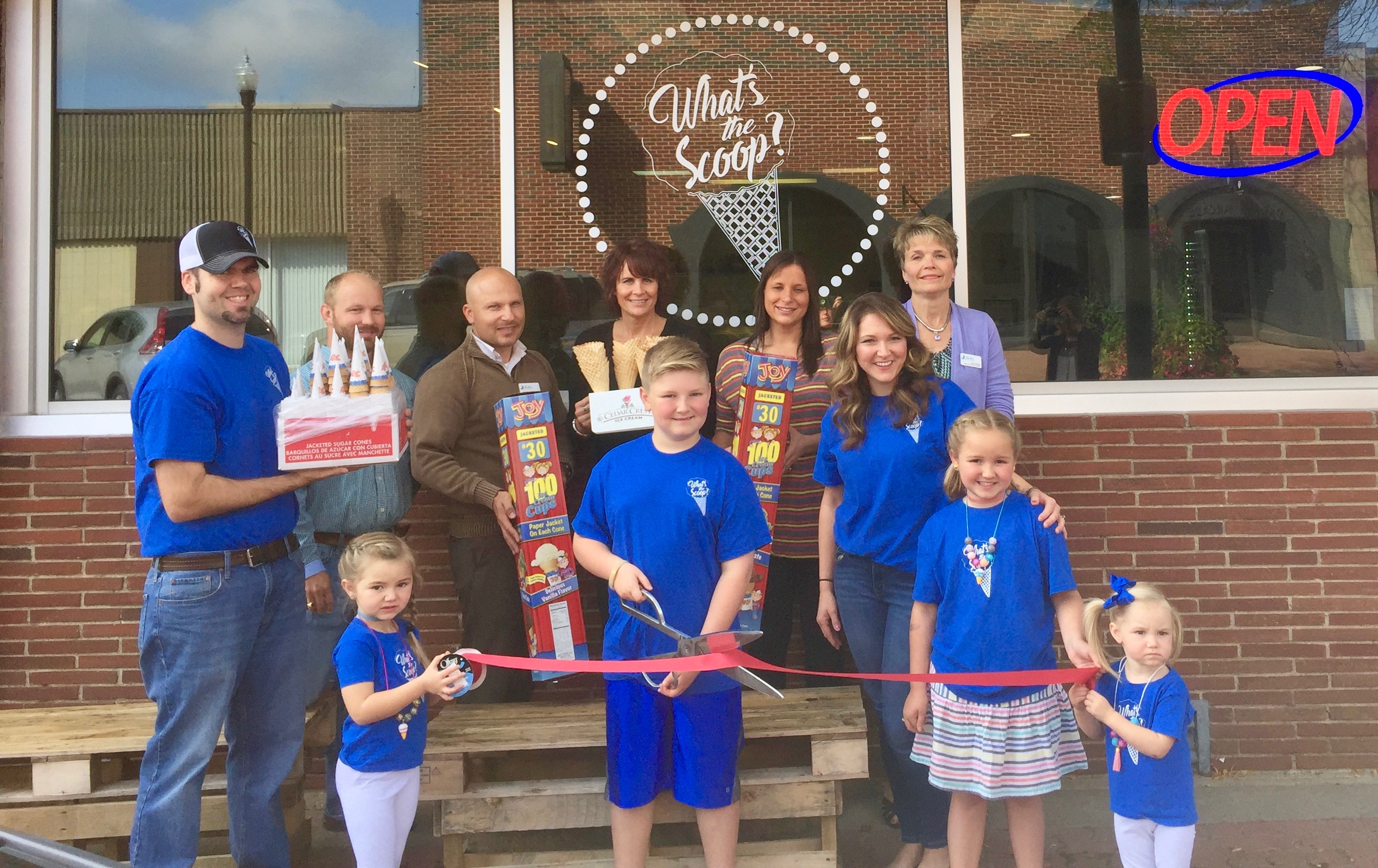 Our family has been part of the Buffalo community for over 40 years.  From day one we have loved everything this wonderful town has to offer, especially its charming downtown.  So, in early 2017 when our family decided to open an ice cream parlor, downtown Buffalo was the perfect fit.
Our family is committed to offering the highest quality ice cream at a fair price while providing top-tier customer service. 
We promise that you will be greeted with a friendly smile and leave with a satisfied sweet tooth.
2018 - 3rd in state with Twin Cities Live
2019- entrepreneur of the year for wright county
2021 - #1 Best of Minnesota, (Star Tribune) Frozen Desserts and Sweet Treats
18 Division St E 
Buffalo MN 55313
763-777-9166 
18 Division St E 
Buffalo MN 55313
763-777-9166 
FREQUENTLY ASKED QUESTIONS​
Yes we have many different allergy friendly options, we have a full nut free case with 16 flavors of ice cream in it, we have many gluten free options as well as wonderful gluten free cones. We also have 2 dairy free option in our nut free case to be able to serve all of our customers and ensure everyone in the family can get a cone from Whats the Scoop?
Yes we absolutely have a great opportunity to come into your establishment and serve for wedding, grad parties, work events, birthday parties , summer get togethers and more!  This allows us to bring the ice cream to you and have an added piece of excitement !
We have monthly specials that we have the ability to serve to our customers as well as 40 flavors in house that we rotate in and out. We have the ability to choose from 80 different flavors that gives us the ability to provide you with the best flavors for the season.